Great Lakes Sire Service
Where personal service and quality come together.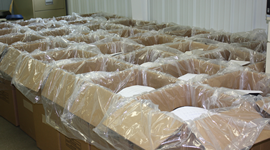 Fact: Export Worldwide with emphasis on South America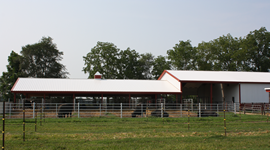 Fact: Capacity to house up to 50 bulls
Bovine Services:
Semen Collection, Processing, Storage & Shipment
Breeding Soundness Evaluation
Boarding Facilities
Nitrogen Tank Storage & Maintenance
Export Qualified
Bulls coming into GLSS must have the following documents on file prior to delivery:
Pre-Delivery Health Requirements:
Physical examination – conducted by an accredited veterinarian
Tuberculosis-negative intradermal tuberculosis test
Brucellosis-official test of state where bull is located
Lepto 5
BVDV (ELISA)
Trichinosis PCR
Information Needed When Bringing Bulls to GLSS
Beef Storage Agreement 2019 (PDF)
If you're like most livestock producers, your animals are your top priority. At Great Lakes Sire Service, they are our top priority, too. Our custom semen collection services ensure that you get the most from your superior genetics. Take a look at what we have to offer:
Individual Attention
Your bulls don't get lost in the shuffle at Great Lakes Sire Service. Our small, well-trained staff makes sure each bull is treated as a special case.
Experience
We have worked with more than 30 breeds of cattle, as well as sheep, swine, goats and deer. We know what it takes to help your sires reach their maximum genetic potential.
Safety
Our custom facility allows us to handle large, mature bulls with ease. Our specially designed pens and trained mount animals keep both handler and bull out of harms way for quick and easy collection.
Facilities
Your bull will receive special treatment while staying at Great Lakes Sire Service. We provide different types of housing including large individual pens, individual and outdoor group pens.
The outdoor pens feature shelter from the elements as well as plenty of space for exercise. We feel these larger pens offer plenty of exercise to help keep your animal healthy.